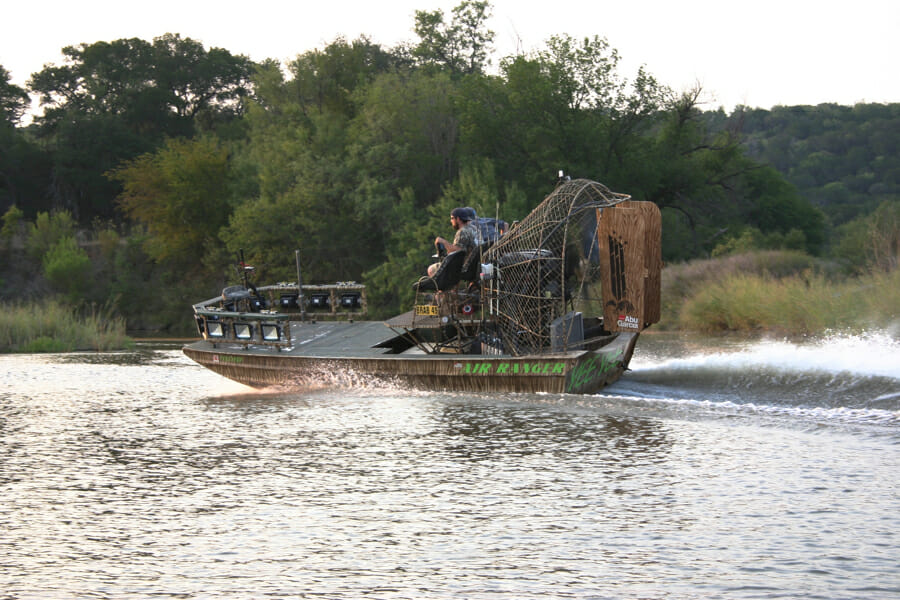 Brazos River Catfish Fishing Guide
Our Brazos River catfish guide trips are a very popular action for anglers wanting a scenic day on the water with North Texas Catfish Guide Service and some excellent catfishing action.
Our Brazos River catfish guide trips start at the Tin Top Texas boat ramp on the Brazos River located twenty minutes West of Fort Worth Texas. This is one of the few areas where anglers can access the Brazos River in North Texas.
This stretch of the river offers breathtaking scenery in an area with almost no urban development so you can spend the day on the water taking in the sights and enjoying some excellent catfishing action.
These trips focus on rod and reel fishing for channel catfish, blue catfish and flathead catfish on the river from the mouth of Lake Granbury all the way to the and up river fishing from the 20′ Air Ranger air boat.
Channel Catfish are abundant and our guided catfishing trips typically produce good to excellent numbers of channel catfish and this area is known for some of the biggest fattest channel catfish in the North Texas area.
Flathead catfish are excellent fishing on our trips during the Spring, Summer and early Fall and there are MONSTER flatheads in this area of the river that produce exciting action on rod and reel. Some of the biggest flatheads we produce often come from this stretch of the river and they are available in excellent numbers.
Blue catfish are in the river and are generally caught in good numbers.
If you want to get away from the hustle of the Dallas Fort Worth area and enjoy excellent catfishing action as well then our trips are an excellent option to consider.
Generic levitra online is for everything who thinks that so simply start up it will try and will understand that all not so. Though I did not refuse the help not to time. The problem of relatives who can not constantly live nearby also consists in it.