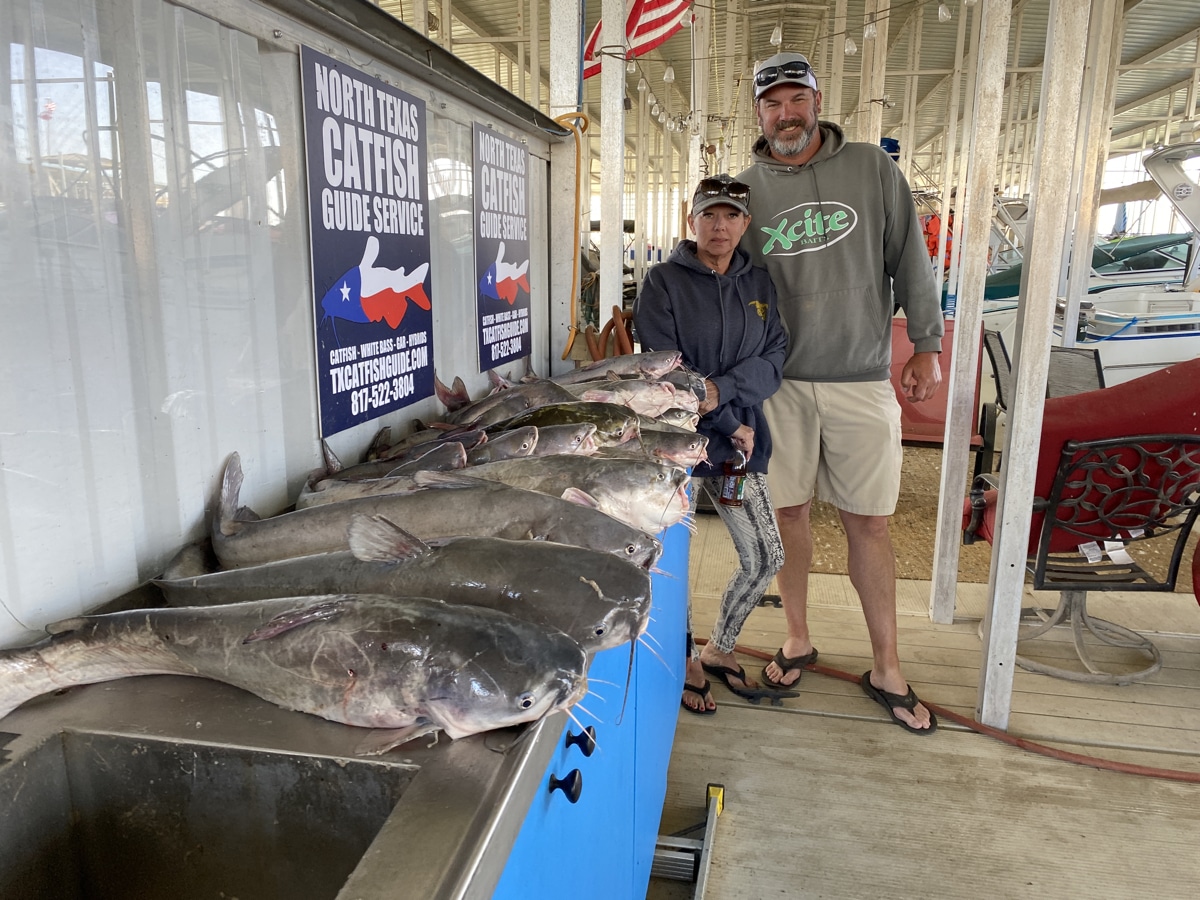 It's that time of year, April is here and the BLUE CATFISH ARE ON FIRE and the bite will continue to improve over the next week. If you want fast action and lots of numbers of blue catfish, now is the time. The spring blue catfish bite usually runs through April or early May. I expect that this year it will push about a week or ten days into May, but mother nature is in control.
It doesn't get any better than right now for catching numbers of blues and of recent we're still catching some trophy catfish mixed in as well. The bigger fish typically begins to slow down some when it gets into April but we've still been managing to catch some trophy catfish as well and almost daily but the majority of the fish are one to five pounds. As long as there's some wind blowing to put a little chop on the water the fish will bite.
For April, most of my trips are half-day mornings (4 hours) and 5-hour trips (5 hours fishing) and I'm also offering some half-day afternoons as well (the afternoon trips aren't available every day).
98 Five Star Reviews On Google
Full-time fishing guides with over 25 years of experience
All bait, tackle, and equipment provided, just show up and catch fish.
Over 25 years guiding on Eagle Mountain Lake
Fully licensed and insured
Your catch cleaned and bagged
Big comfortable boats that are clean and well maintained
Clean Restrooms available
The Boats
I'm still fishing from the 26′ SeaArk Pro Guide (photos below) so I've got lots of room and Terry is running the big Falcon with lots of room as well. Chad's boat can easily accommodate 6 people this time of year.
Summer Fishing
When the blue catfish bite slows down (this happens when they move to spawn) we'll start catching channel cats and white bass, again lots of fish and lots of fast action. We've got excellent fishing, awesome facilities, and waterfront cabins available and we can pick you up at Lakeview Marina on the Fort Worth side or West Bay marina on the Azle side.
This is a great time of the year to catch big numbers of fish and one of my favorite times to take families and kids!
Last-Minute Deals, Reports, Openings, and More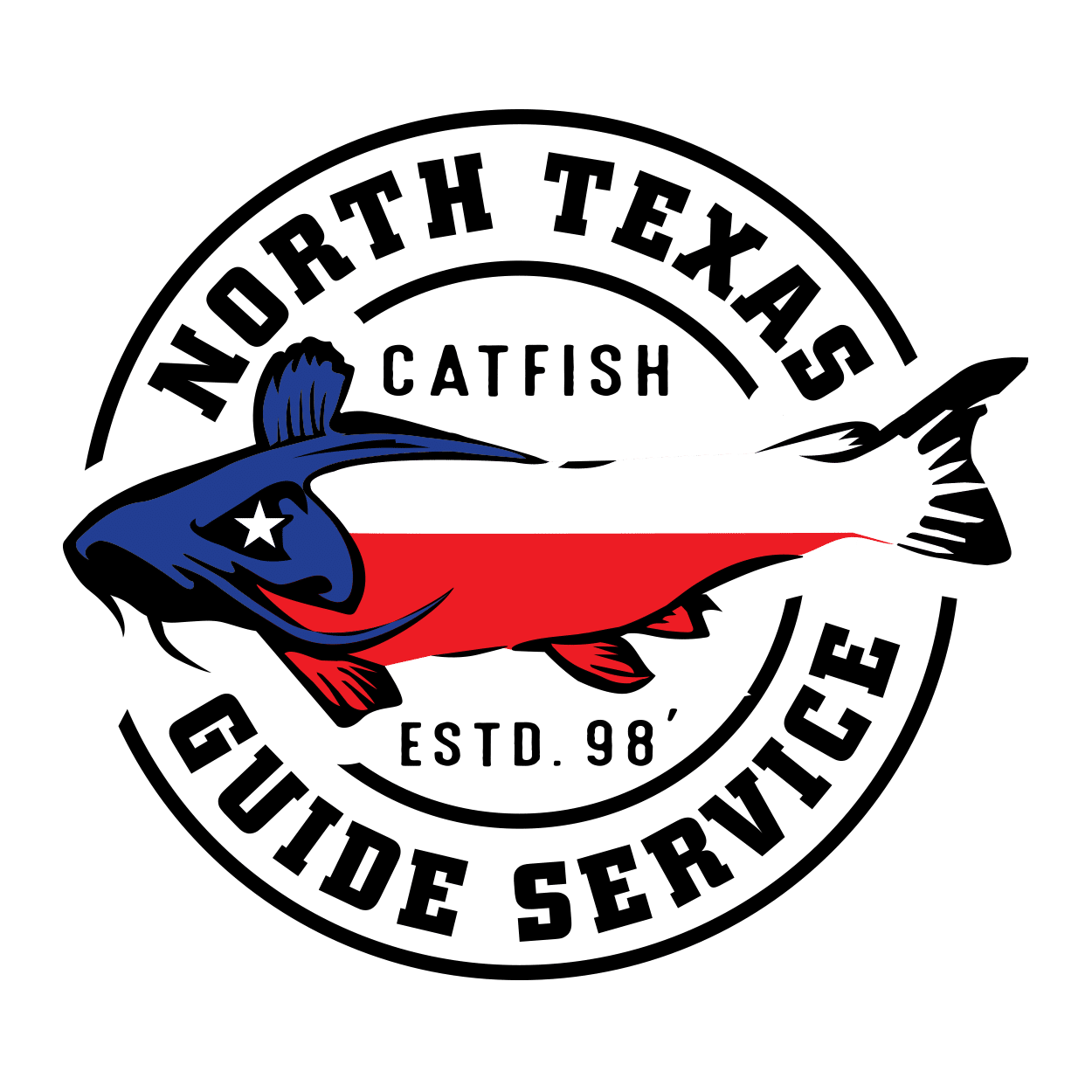 Several months ago we started a new text message update system. We'll be sending fishing reports out via text in addition to special offers, last-minute openings during peak season, and more. You shouldn't expect to receive more than 2 texts per month at the most. Just text the word CATFISH to 855-755-1982 to get signed up!
If you're on a mobile device you can click here to send that text and get signed up.
We're also working on a complete web redesign, some logo updates, new merchandise, and more (as well as some new trip offerings).
New Online Booking System
You've been asking for and we got it done! The new online booking system is online, so you can view available dates, pay your deposit, and everything is "automagic". I'm working out a few bugs as well as trying to get all of my existing bookings moved to this new system but the new system is online now. You can click here to access the booking calendar for half-day trips this summer.
Please call or text me at 817-522-3804 if the date you're looking for does not show to be available. I'll do the best I can to work you in. Again, we're running multiple boats and we're still working out some kinks in the new system.