North Texas Catfish Guide Service is proud to be Texas largest and longest running catfish fishing guide service!
There's a reason why we're the "go to" catfish guides for people all across the United States.
Chad Ferguson owns and operates North Texas Catfish Guide Service but our organization consists of multiple guides and boats that cover different lakes and rivers in the DFW area.
We offer several types and of trips and tailor each trip to our clients wishes.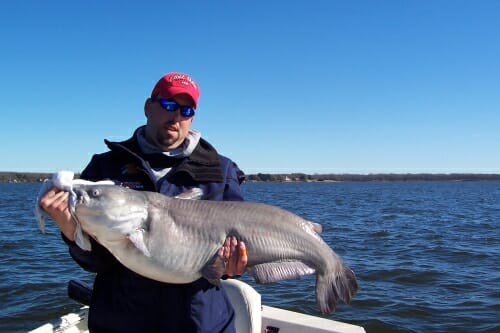 The ultimate goal of each and every trip is to provide safe and enjoyable experience on the water in our catfish boat and for our clients to walk away happy enjoying their day on the water with us.
We provide all bait tackle and equipment. All you have to do is show up with your fishing license and whatever you would like to eat or drink for the day.
We fish from big roomy and comfortable boats including the SeaArk ProCat 240 catfish boat so you have plenty of room to move around and stretch your legs! There's nothing worse than being cramped like a bunch of sardines in a boat all day on your fishing trip.
Our catfish guide boats are equipped with the best rods, reels and equipment available so you have the most enjoyable experience possible.
Since we started North Texas Catfish Guide Service, we have built our business on a foundation of repeat and referral clients and every single client that fished with North Texas Catfish Guide Service the first few years we started is still fishing with us today.
Our business is built on a foundation of honesty and integrity. We provide an excellent service at a fair price and shoot straight with people.
What does that mean? If you call us and tell us you want to catch a trophy flathead catfish or blue catfish and it is not a good time of year for that, we are going to tell you that.
We're upfront and honest about what you can expect during each time of the year. At the end of the day, we want you to walk away happy and satisfied and we want to come back and go catfishing with us again!
Types Of Guided Catfish Trips We Offer
Typical Guided Fishing Trips
Many clients want to get out on the water and catch as many fish as they can and just have a day on the water catching fish. This is what most would consider a typical charter fishing trip or guided fishing trip. Show up, catch fish, have them cleaned for you and have everything done for you on the water and then go home. These trips can focus on catching any or all species of catfish and smaller 1-10 lb catfish or even trophy class catfish.
Trophy Catfish Trips
These trips focus on catching the biggest catfish that swim in Texas waters, blue catfish and flathead catfish.
Trophy blue catfish trips are one of our specialties and what put us on the map as Texas premier catfish guide service.
Teaching Trips
Some anglers want to get out on the water and learn everything they can about fishing for catfish in the process.Everything from the best catfish baits and rigs to use, where to fish and when, how to read a sonar and patterning the different species of catfish. We can cover as little or as much information as you want to learn when you are out on your fishing trip with North Texas Catfish Guide Service.
There are no "secrets" and we are not protective about the information so if you want to learn how to fish one of the lakes we fish on, or want to learn so you can go back and apply what you learned on your home lake, a teaching trip is a great guided catfishing trip for you.
Where We Fish
We fish on a number of lakes in the Dallas Fort Worth area including, Eagle Mountain Lake, Lake Worth, Lake Lewisville, Lake Grapevine, The Brazos River the Red River and Lake Ray Roberts. You can learn more on the where we fish page.
If the lake you want to fish on is not listed feel free to contact us and we can make arrangements to come to you.
We are always willing to fish on the lake you want to fish on, and if we feel another lake may be a better fit based on what you want to accomplish or for that time of year, we will be up front with you and present that as an option.
What We Fish For
Blue Catfish, Trophy Blue Catfish, Channel Catfish, Flathead Catfish, White Bass / Sand Bass (Seasonal), Hybrid Striped Bass (Seasonal), alligator Gar (Seasonal), Longnose Gar (Seasonal).
You can learn more on the what we fish for page.
About Chad Ferguson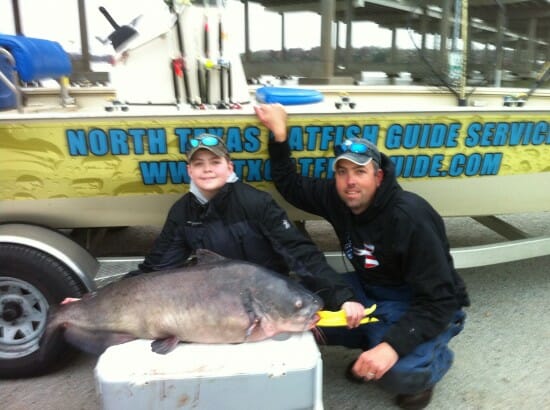 My name is Chad Ferguson and I own and operate North Texas Catfish Guide Service a fully licensed and insured professional fishing guide service.
I founded North Texas Catfish Guide Service in January of 2000 after leaving a career as a paramedic after almost 10 years and we've been running fast and furious catching catfish on North Texas area lakes ever since.
I am a native Texan and grew up in the Dallas / Fort Worth area, and have been fishing as long as I can remember. Some of my earliest memories are of fishing as a kid on Possum Kingdom Lake with my father and grandfather.
I have always been serious about catfishing but lost my way for a while and did some bass fishing. I quickly realized that I didn't like the chunking and winding of fishing lures and in the mid 1990's I focused my attention on fishing for catfish only and the rest is history.
I spend the vast majority of my time focused on catching catfish on North Texas area lakes and rivers.
I am happily married to my wife of seventeen years, and have two great kids who both love fishing and being in the outdoors.
When I am not out on the lakes and rivers in North Texas fishing for catfish I am usually either off writing about catfishing, recording videos about catfishing or off with the kids fishing, hunting or doing something in the outdoors.
In addition to being a professional catfish guide, I also own a company that manufactures a popular catfish bait, run the Learn To Catch Catfish website and own the Catfish Edge brand and website as well.
I started Learn To Catch Catfish in 2009 to create a resource for catfish anglers all across the United States to share the catfishing information, tips, tricks and techniques that I have learned and developed over my 10 year career as a catfish guide to help other anglers be more success on the water.
What started as a small project on a "whim" in the middle of the night one night has since grown to be one of the most popular and well respected catfishing websites online. When I am not out on guided catfishing trips, producing articles, catfishing videos and the Catfishing Radio podcast for others to learn and develop their skills and I am usually on the phone talking with someone about catfishing or fishing on my own.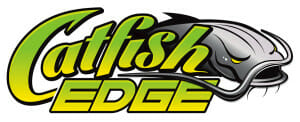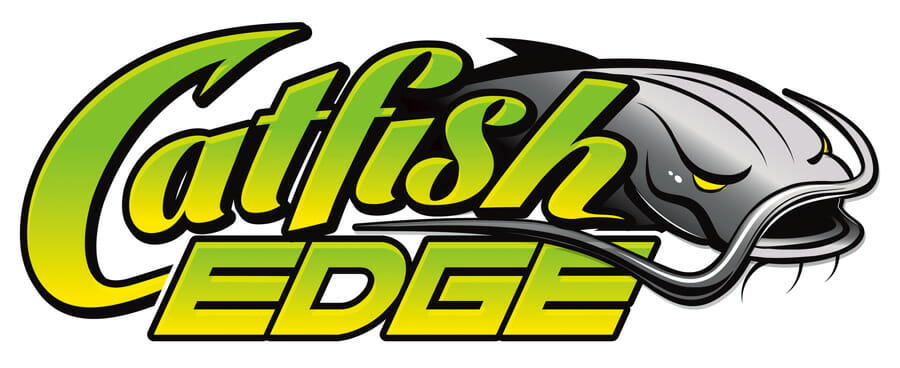 In 2013 I decided there was something new that needed to be done for catfish fishing so I teamed up with some other powerhouses in the catfish fishing world and started Catfish Edge.
I'm also an outdoor writer, photographer and work in outdoor television as well all related to fishing for catfish and have numerous published books to my credit. You can find my work online and in some mainstream media publications like In Fisherman and Outdoor Life Magazine.
I still run guided catfish trips in a regular basis but outdoor media, television, photography and writing has become more of a focus in recent years. I've got some big things in the works with Catfish Edge as well and will be making waves in the catfish fishing world with Catfish Edge over the next few years!
I want to thank your for taking the time to visit our website and look forward to receiving your booking request soon or give us a call at 817-522-3804!

Find Me On These Social Networks:
Google+ – Twitter – Facebook – Youtube – Instagram
Still Not Convinced About Fishing With Us?
Watch the beginning of the video below and see what Southwest Outdoors Report host Barry Stokes has to say about Chad Ferguson and North Texas Catfish Guide Service.