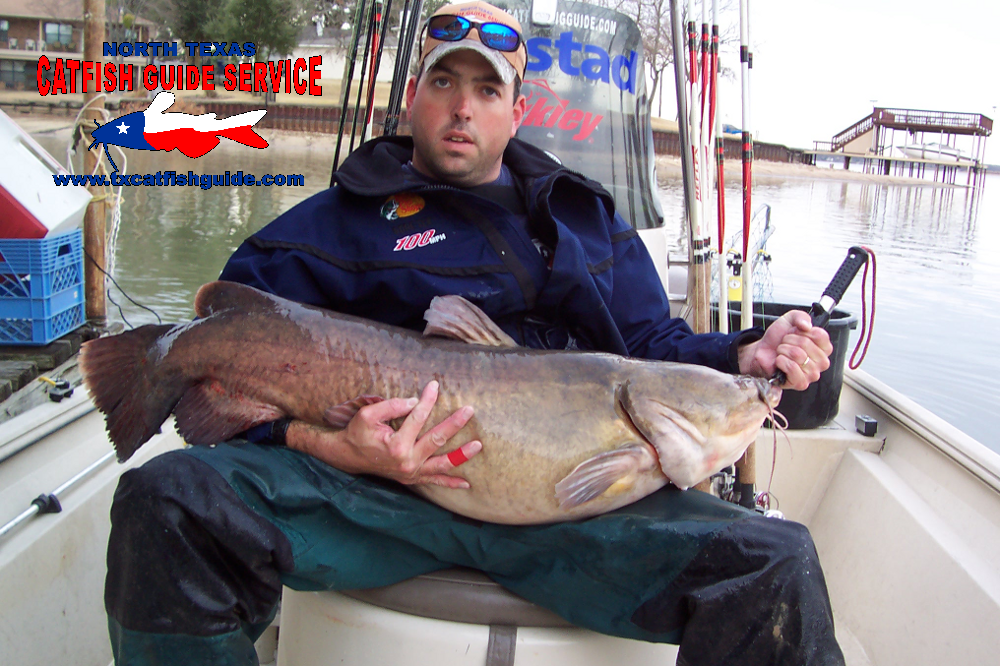 Flathead catfish guided fishing trips are for the hardcore angler. This is definitely some of the slowest fishing that we do with lot's of downtime and waiting but the fish that are caught are HUGE.
Flathead catfish and blue catfish are among the biggest fish that swim in freshwater and these trips are for the true trophy hunter interested in catching a trophy class fish in the warmer months.
While these fish can be caught during the day we prefer to target flatheads at night during the summer months from May to mid October. We use big fresh live bait and heavy duty catfishing gear to target these bruiser fish on Eagle Mountain Lake, Lake Worth, The Brazos River and Lake Lewisville.
If you are after the trophy class fish of a lifetime then a guided flathead catfish trip or trophy blue catfish trip is a good option to consider.