The August fishing here in Fort Worth was again nothing short of amazing. We've continued to catch amazing numbers of blue catfish and channel catfish daily and had a 100% success rate for the month of August. I fully expect this bite will continue through September and much of October. There's a lot of one to five-pound catfish with a lot of small throwback fish mixed in and some occasional larger fish.
WE HAVE BOATED OVER ELEVEN HUNDRED FISH LAST WEEK ALONE AND THAT'S JUST ON MY BOAT!
We offer guided fishing trips on a number of lakes in the DFW area but we're fishing on Eagle Mountain Lake in Fort Worth right now.
FISHING REPORT VIDEO UPDATE
There's a video below with a quick fishing report update.
Recent Photos
I just want to say a HUGE thank you to everyone who came and fished with us in August and supported
North Texas Catfish Guide Service
. We appreciate you putting your trust in us and supporting our business. I probably missed a few photos but here's a good mess of them. August was a PHENOMENAL month of fishing.
Trophy Catfish
I'm starting to get a lot of calls and emails about booking those Fall and Winter trophy catfish trips. Now is a great time to get these trips booked. My schedule usually books really heavily once we get a couple of days of cooler weather so now is the time to get your choice of dates, you can book those trips online here at this link.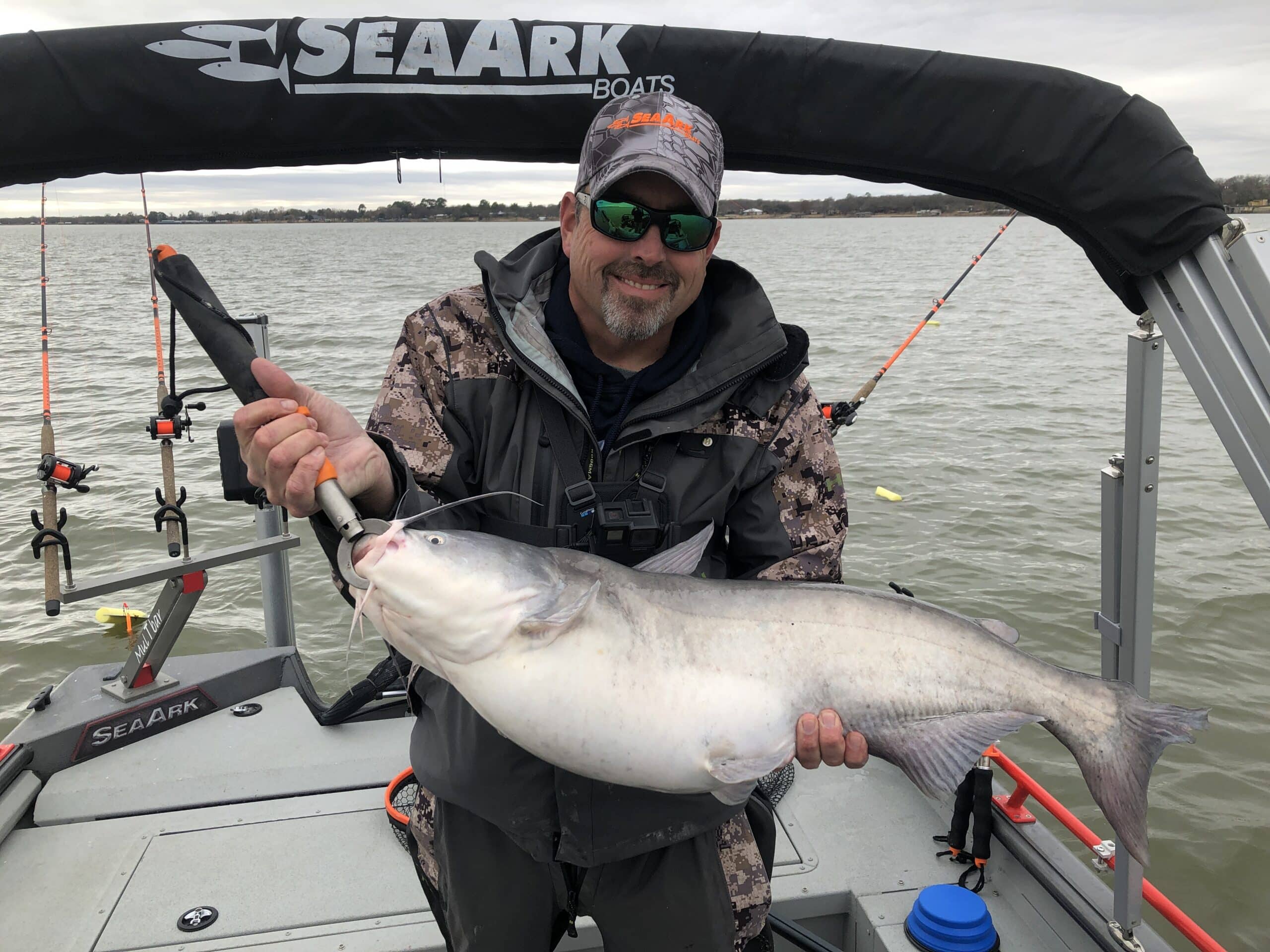 Text Message Updates
Several months ago we started a new text message update system. We'll be sending fishing reports out via text in addition to special offers, last-minute openings during peak season, and more. You shouldn't expect to receive more than 2 texts per month at the most. Just text the word CATFISH to 855-755-1982 to get signed up!
If you're on a mobile device you can click here to send that text and get signed up.
Online Booking System
The new online booking system is online, so you can view available dates, pay your deposit, and everything is "automagic". I'm working out a few bugs as well as trying to get all of my existing bookings moved to this new system but the new system is online now. You can view available dates and book online here at this link.
Please call or text me at 817-522-3804 if the date you're looking for does not show to be available. I'll do the best I can to work you in. Again, we're running multiple boats and we're still working out some kinks in the new system.
Text Us Now, Click Here