The October and early November fishing here in Fort Worth was yet again, nothing short of amazing. We're catching excellent numbers of blue and channel catfish and have some big trophy blue catfish showing up as well.  Over the past week, the quality of the fish has been off the charts for both blue and channel catfish and fishing remains excellent. As long as the wind blows a little the bite is awesome (which is typical, catfish like the wind).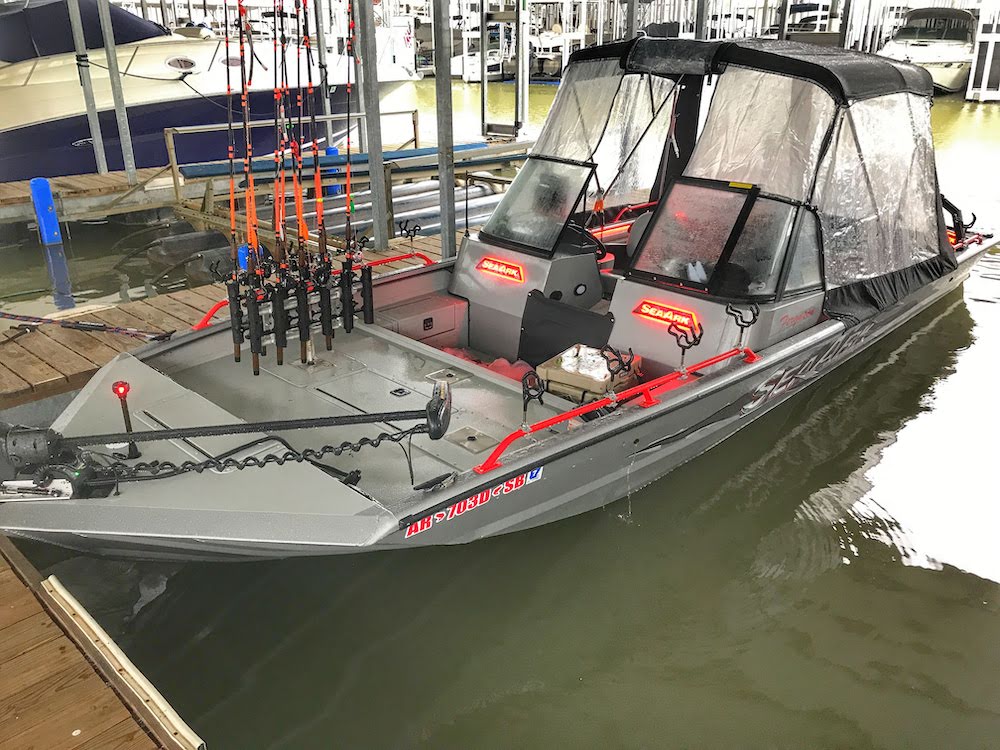 With the big cold front arriving today and strong north wind, the water temperatures should drop really quickly. I'll start turning my attention next week to scouting for trophy blue catfish. I'll still be offering trips over the fall and winter to catch numbers of fish (fast action) but if you want to hook into a MONSTER trophy class catfish then December through February is the time to do it! 
I've got a full enclosure on my 26′ SeaArk Pro Guide catfish boat so when it's really cold I'll snap the enclosure on, fire up the heater and we'll stay nice and warm while we're chasing the monster catfish (as long as the wind isn't too high). It also keeps us nice and dry as well as if there's a little inclement weather we can usually work around it.
We offer guided fishing trips on a number of lakes in the DFW area but we're fishing on Eagle Mountain Lake in Fort Worth right now.
FISHING REPORT VIDEO UPDATE
There's a video below with a quick fishing report update. (I filmed this a week ago but haven't had time to send it out).
Recent Photos
I just want to say a HUGE thank you to everyone who came and fished with us in October and early November and supported
North Texas Catfish Guide Service
. We appreciate you putting your trust in us and supporting our business. Here are some photos from recent trips. October and early November were a PHENOMENAL period of fishing.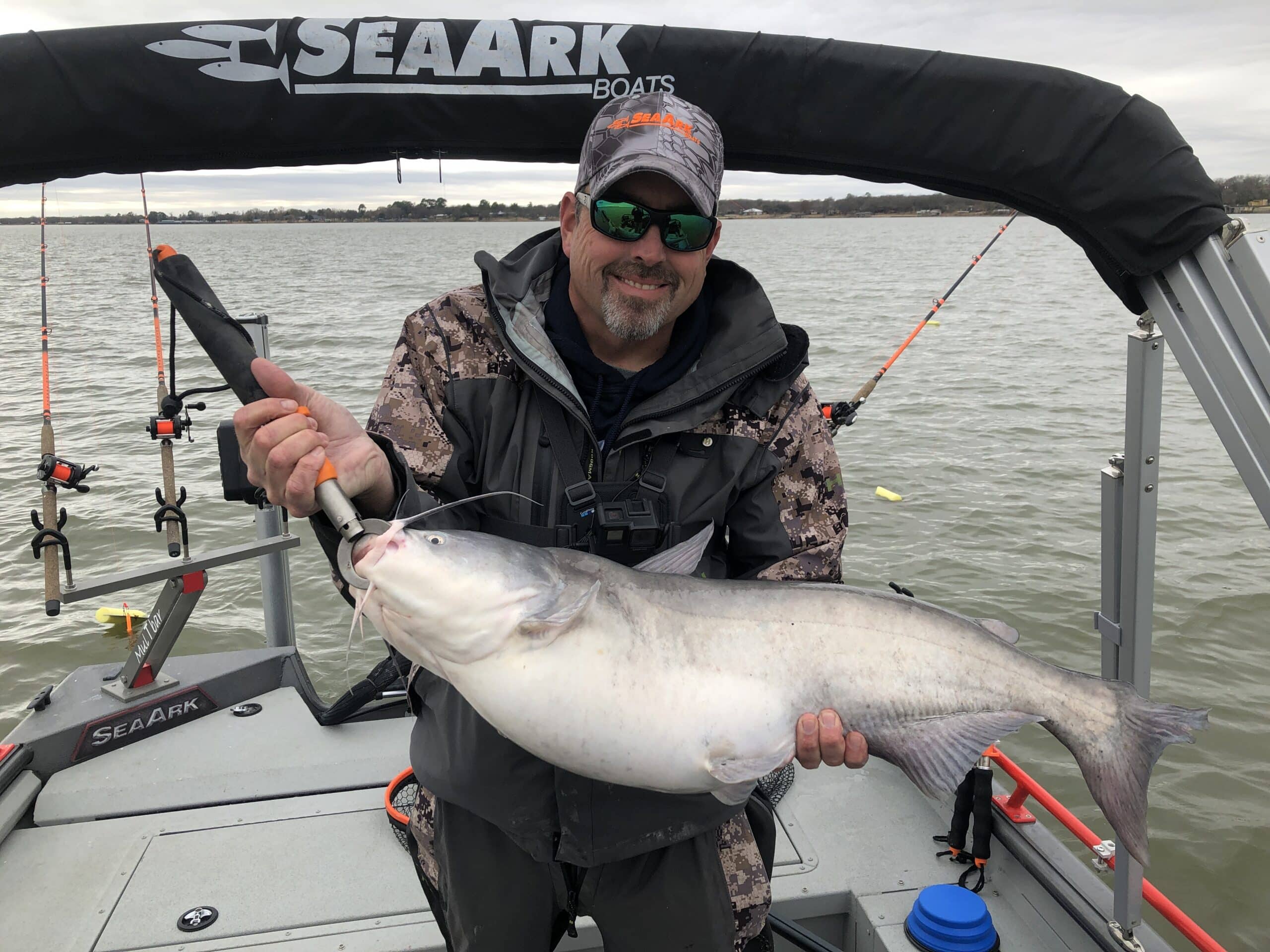 Text Message Updates
Several months ago we started a new text message update system. We'll be sending fishing reports out via text in addition to special offers, last-minute openings during peak season, and more. You shouldn't expect to receive more than 2 texts per month at the most. Just text the word CATFISH to 855-755-1982 to get signed up!
If you're on a mobile device you can click here to send that text and get signed up.
Online Booking System
The new online booking system is online, so you can view available dates, pay your deposit, and everything is "automagic". I'm working out a few bugs as well as trying to get all of my existing bookings moved to this new system but the new system is online now. You can view available dates and book online here at this link.
Please call or text me at 817-522-3804 if the date you're looking for does not show to be available. I'll do the best I can to work you in. Again, we're running multiple boats and we're still working out some kinks in the new system.
Text Us Now, Click Here

Follow Us On Facebook