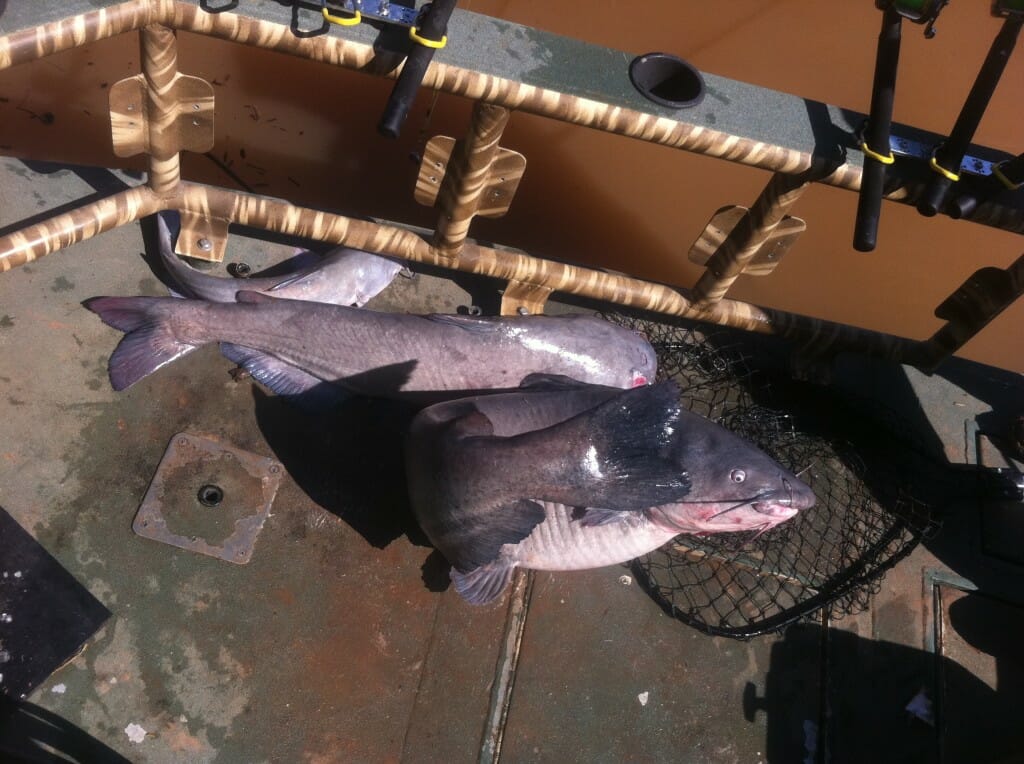 Red River Catfish Fishing Guide
The Red River runs along the border of Texas and Oklahoma with miles and miles of pristine waters. Chances are you've heard of the Red River but most people haven't heard much about fishing on the river, catching catfish or how amazing the fishing is.
The reason is the shallow waters of the Red River and private land surrounding the banks allow very limited access. Sandbars and other obstructions in the river make it inaccessible by normal boats so the only way to fish is with an airboat.
And we just happen to have one!
The river is some of the most pristine water that you'll ever find. There no development, no civilization and no boat traffic. It's like being on your own all day long. You'll have an opportunity while running the river in our 20′ Air Ranger air boat to take in the scenery where it's common to see bald eagles, feral hogs, deer and more.
Then the fishing starts. The river is packed with monster blue catfish and offers some of the best trophy blue catfish action you can experience in the United States.
With Robert Horton at the helm of the air boat you'll run shallow sandbars and skinny water areas for miles to get to some of the best catfish fishing you could dream of.
Red River catfish fishing trips start near Gainesville Texas and near Denison Texas both of which are just a short drive from the DFW metroplex.